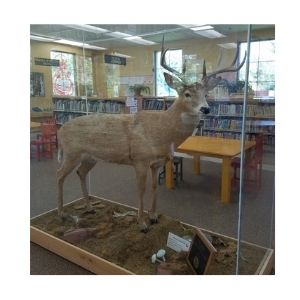 THE BUCK STOPS HERE! The Cable Natural History Museum recently brought this beaut of a buck to the library for a long-term loan. Here is your chance to name him!
There will be a meeting of the CEP, Inc. Board of Directors and the Chief Local Elected Official Consortium (following CEP Board) on Wednesday, September 15, 2021, at 10:30 a.m. at the CEP, Inc. Job Center Office located at 422 3rd Street West in Ashland (second...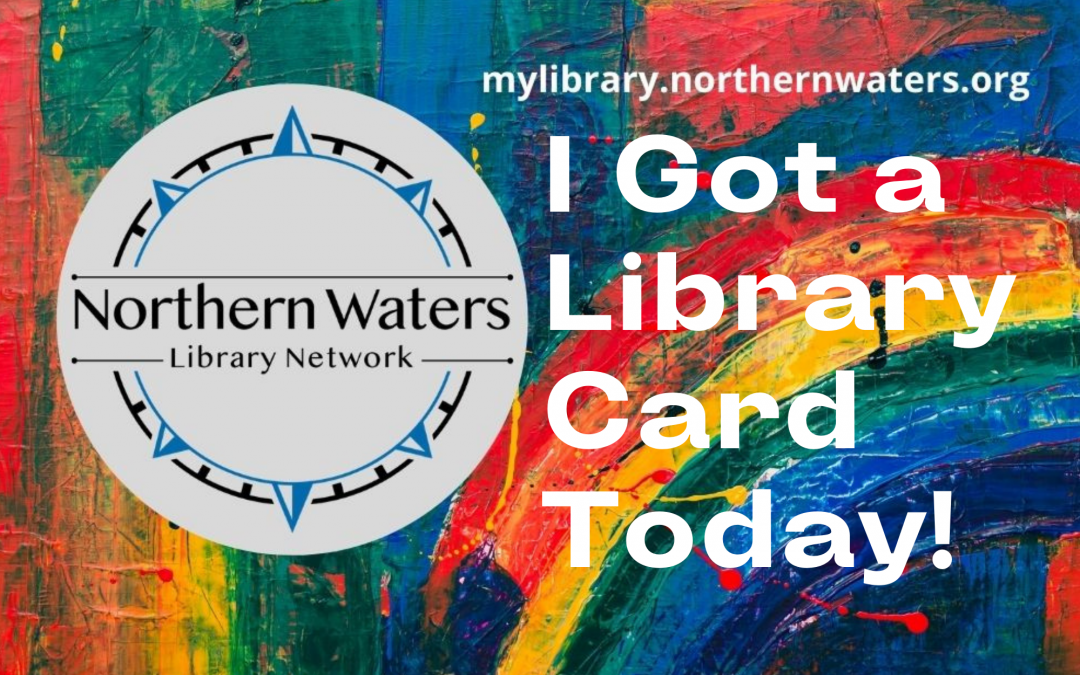 Get a library card and be automatically entered for a $50 Gift Card Drawing. If you have a library card, refer someone to get a library card and be eligible to win a $50 gift card. Just be sure to have the new library card tell us who referred them and you'll be entered in the drawing. Click for more info.

Sherman & Ruth Weiss
Community Library
P.O. Box 917
10788 State Hwy 22/77
Hayward, WI 54843
phone 715-634-2161
fax 715-634-5257
Hours
Monday 10am-5pm
Tuesday 10am-7pm
Wednesday 10am-5pm
Thursday 10am-5pm
Friday 10am-5pm
Curbside daily by appointment.
Call 715-634-2161
The library is closed for the following holidays:
New Year's Day
Memorial Day
Independence Day
Labor Day
Thanksgiving
Christmas Eve Day
Christmas Day
December 26
New Year's Eve Day