Art Display :
Presented by: CHARAC (Cable Hayward Area Arts Council)
Yvonne Christianson
December 2022 – March 2023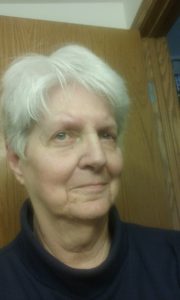 ARTIST STATEMENT
I was born in St. Paul, MN and my love of art started in school. I was always doing pencil drawings of my favorite subjects-horses and dogs.
As the path of life took me into marriage and family, it was not until the last of my 6 children graduated from high school that I took up art again. My husband gave me a gift certificate of 6 months China painting classes and I was on my way.
In 1998 my husband and I retired to a small town in the Northwoods of Wisconsin. There I started oil painting classes and continued to develop my art skills. I believe I learn more with each painting I do.
We spent 15 years wintering in Arizona where I was able to exhibit my art in several art shows. I was very fortunate that people enjoyed my work enough to purchase many of them. I also won several awards for some of my paintings in Wickenburg, Quartzite, and Bouse, Arizona. Many of my works are in personal residences in California, Tennessee, Michigan, Montana, Washington, South Dakota, Texas, Colorado, Minnesota, and Wisconsin.
I do not paint with oils at this time. I have done pastels and acrylic, but my medium of choice at this time is watercolor.
My love of painting has expanded over the years, and I now enjoy painting anything-landscapes, portraits, animals, flowers, etc. I love to take a subject and build a background around it so it can seem to tell a story.
                  – Yvonne Christianson
Enjoy the show!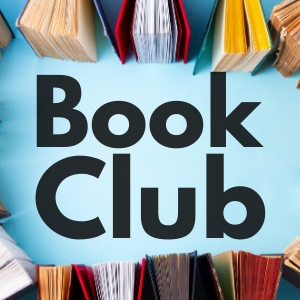 Book Group
We have over 15 active book clubs at our library. See our list or contact us for more information.

Sherman & Ruth Weiss
Community Library
P.O. Box 917
10788 State Hwy 22/77
Hayward, WI 54843
phone 715-634-2161
fax 715-634-5257
Hours
Monday 10am-5pm
Tuesday 10am-7pm
Wednesday 10am-5pm
Thursday 10am-5pm
Friday 10am-5pm
Saturday 10am-1pm
Curbside pickup is available during library hours.  Call ahead at 715-634-2161.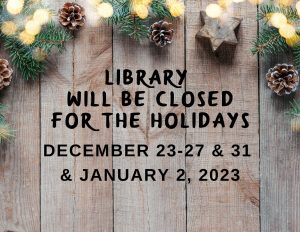 The library is closed for the following holidays:
New Year's Day
Memorial Day
Independence Day
Labor Day
Thanksgiving
Christmas Eve Day
Christmas Day
December 26
New Year's Eve Day