Art Display :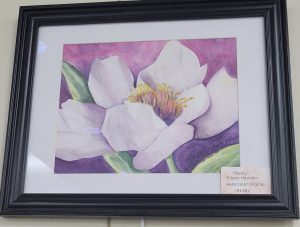 Presented by: CHARAC (Cable Hayward Area Arts Council)
September – November 2022
ARTIST STATEMENT
Eileen Hamblin
I grew up in Glen Ellyn, Illinois in an environment of crafts, books, sewing, art and various outdoor activities. Our family vacations usually landed us in the Hayward, Wisconsin area. Since my father spent many of his teen years in a CCC camp near there, he was able to pass on the love of nature.
I attended Western Illinois University where I received a BS degree in Elementary Education with an Area of Concentration in Art. I also attended University of Wisconsin Stevens Point where I received a MSED in Elementary Education in Reading.
After teaching at the elementary level for 35 years in the Hayward Community School system I retired. Once retired I was able to be involved in quilting and eventually moved on to painting with watercolors. I enjoy both mediums as they both have different challenges.
I have always had a deep interest in art, which is inspired by a love of nature, color, shape and form. I hope these things have helped me to express and share feelings about the beauty which is all around us.
Enjoy the show!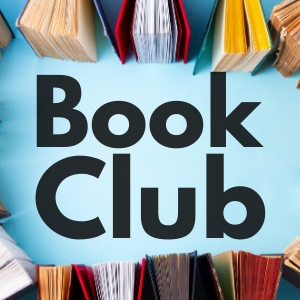 Book Group
We have over 15 active book clubs at our library. See our list or contact us for more information.

Sherman & Ruth Weiss
Community Library
P.O. Box 917
10788 State Hwy 22/77
Hayward, WI 54843
phone 715-634-2161
fax 715-634-5257
Hours
Monday 10am-5pm
Tuesday 10am-7pm
Wednesday 10am-5pm
Thursday 10am-5pm
Friday 10am-5pm
Saturday 10am-1pm
Curbside pickup is available during library hours.  Call ahead at 715-634-2161.
The library is closed for the following holidays:
New Year's Day
Memorial Day
Independence Day
Labor Day
Thanksgiving
Christmas Eve Day
Christmas Day
December 26
New Year's Eve Day