"Oceans of Possibilities"
Summer Library Program
Summer Reading is for babies/toddlers, children, teens, and adults!
See all the events in a printable calendar!  (Events subject to change.)
Use a printed reading log or the Beanstack app.
Earn tickets to enter into weekly and Grand Prize Drawings, when you log your reading minutes and activities you have completed.
Activities you may complete include a StoryWalk® on the Library Nature Trail, writing book reviews, and participating in virtual
programs.
Last day to physically turn in your paper form is SATURDAY, July 30, 2022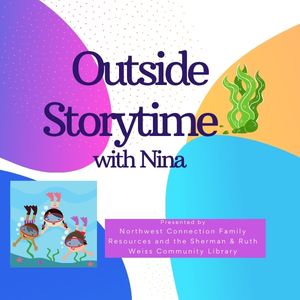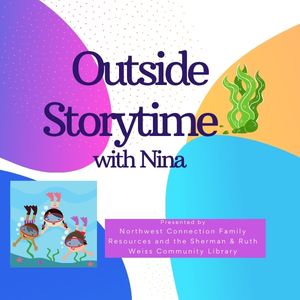 Outdoor Storytimes
Tuesdays June 1 – August 24, 10:15 am
Held outside on the Children's Patio
Presented by Northwest Connection Family Resources.
Every week a different book will be posted.
Walk the trail to read alone or bring your family.
At the end of the walk please let the library know you've read the book by completing a short survey on Google forms.
June 6 –  12
Into the A, B, Sea by Deborah Lee Rose & pictures by Steve Jenkins
June 13- 19
How To Catch A Mermaid by Adam Wallace & Andy Elkerton
June 20 – 26
Pete the Cat and the Treasure Map by James Dean
June 27  – July 4
The Put-Pout Fish in the Big-Big Dark by Deborah Diesen & pictures by Dan Hanna
July 5 – 10
Henry & the Buccaneer Bunnies by Carilyn Crimi & illustrated by John Manders
July 11 – 17
Octopus's Garden by Ringo Starr & illustrated by Ben Cort
July 18 – 24
There was an Old Mermaid Who Swallowed a Shark! by Lucille Colandro, illustrated by Jared Lee
July 25 – 31
Turtle Spash! Countdown at the Pond by Catheryn Falwell
Thank you Sponsors, Partners, and Donors
Sponsors
The Read to Me and Youth Summer Reading Challenges are sponsored by the Friends of the Library in partnership with Northwest Connection Family Resources and the Hayward Library Foundation.
This year the Teen and Adult Summer Reading Challenges are sponsored by the Hayward Library Foundation.
The Beanstack app is provided by the WI Dept. of Public Instruction.
Partners and Donors
Backroads
Cable Natural History Museum Summer Schedule
DQ
Hayward Gourmet Popcorn
Hayward School District
Lake Kids
Lynne Marie's Candies
Redbery Books
Sawyer County Search and Rescue – Divers
Vortanz Lumber
WOJB
Paul Mitchell
Judy Young

Sherman & Ruth Weiss
Community Library
P.O. Box 917
10788 State Hwy 22/77
Hayward, WI 54843
phone 715-634-2161
fax 715-634-5257
Hours
Monday 10am-5pm
Tuesday 10am-7pm
Wednesday 10am-5pm
Thursday 10am-5pm
Friday 10am-5pm
Saturday 10am-1pm
Curbside pickup is available during library hours.  Call ahead at 715-634-2161.
Library Closures
New Year's Day
Memorial Day
Independence Day
Labor Day
Thanksgiving
Christmas Eve Day
Christmas Day
December 26
New Year's Eve Day