Become a Friend
The Friends Board of Directors and participating members meet at 1 p.m. on the third Thursday each month in the library's Community Meeting Room.
Everyone is always welcome to attend meetings and lend their support.
Membership fees enable the Friends to sponsor its many activities.
to become a Friend of the Library member, please send in a completed Friends of the Library Form to the Friends at PO Box 265 or drop off in the Friends Book Room.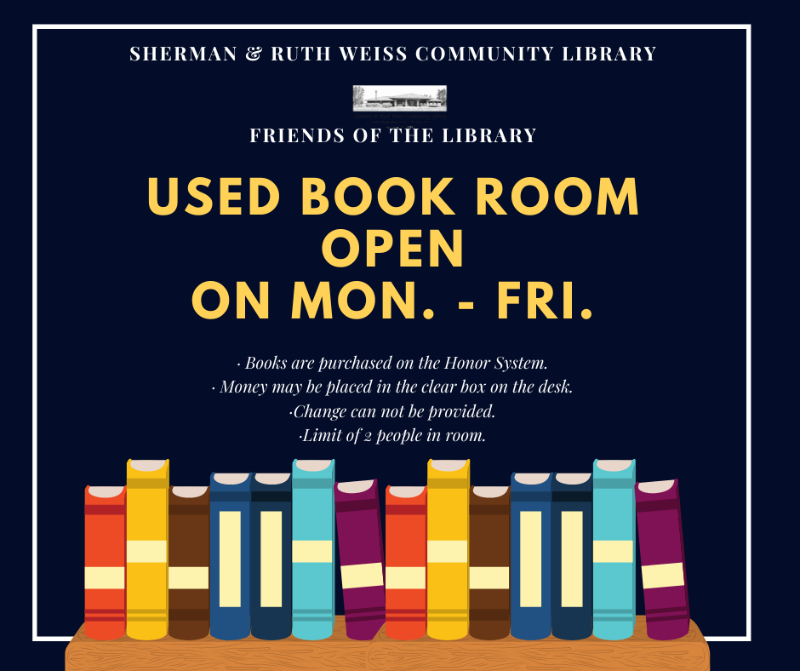 What are Friends For?
A 501 (c) 3 organization, it has expanded its support to include the following goals:
Manage and maintain the Friends of the Library Used Book Room.
Advocate and promote the library.
Foster a closer relationship between the community and the library.
Promote knowledge of the library's functions, resources, services and needs.
Help to develop and improve library resources and services.
Help to provide adequate housing and furnishings for the library.
Encourage donations, bequests, and gifts of books, money or other appropriate materials beyond the resources of the library's regular budget.
Serve as a medium through which people may become acquainted and share their enthusiasm for books, films, and .
Offer enrichment classes and programs for both children and adults.
The original Friends formed in 1995. The organization's primary goals were to secure county funding and to raise funds for needs beyond the resources of the library's regular budget.
The Friends believe that a strong public library is essential for a thriving community.
Friends Officers and Board of Directors
Ann Korn, President
JoAnn Evans, Vice President
Kathy Manders, Secretary
Bethe Wiberg, Treasurer
JoAnn Evans, Assistant Treasurer
JoAnn Evans, Friends Room Coordinator
Bethe Wiberg & JoAnn Evans, Fundraising & Membership
Annual Meeting of Friends Of The Library
The annual meeting of the Friends of the Sherman & Ruth Weiss Community Library of Hayward, Wisconsin, will be held on September 16, 2021, at 1:00 p.m. in the Community Meeting Room.  The purpose of said meeting is to nominate and elect individuals to the Board of Directors.  All current members of the Friends are eligible to vote and nominations may be made from the floor.

Sherman & Ruth Weiss
Community Library
P.O. Box 917
10788 State Hwy 22/77
Hayward, WI 54843
phone 715-634-2161
fax 715-634-5257
Hours
Monday 10am-5pm
Tuesday 10am-7pm
Wednesday 10am-5pm
Thursday 10am-5pm
Friday 10am-5pm
Saturday 10am-1pm
Curbside pickup is available during library hours.  Call ahead at 715-634-2161.
The library is closed for the following holidays:
New Year's Day
Memorial Day
Independence Day
Labor Day
Thanksgiving
Christmas Eve Day
Christmas Day
December 26
New Year's Eve Day