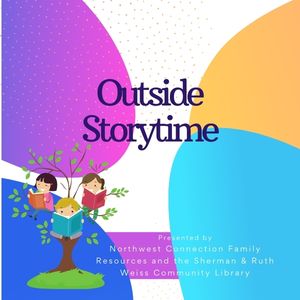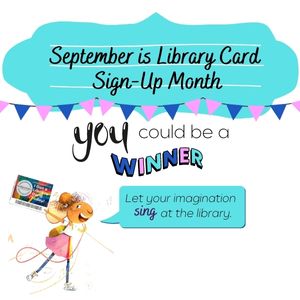 September - National Library Card Sign-up Month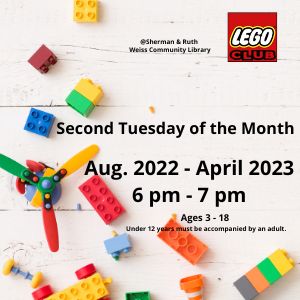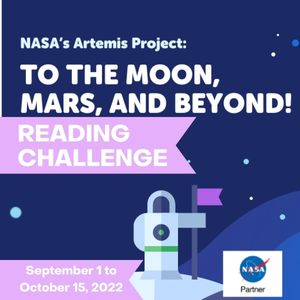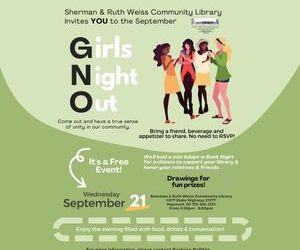 Calling all women...join the library for Girls Night Out this Wed., 9/21/22, from 5:30-8 p.m. We'll share yummy food and beverages (some with corks), have great conversation, hold a mini Adopt-a-Book Night, and hold drawings for cool (winey) prizes. The parking lot...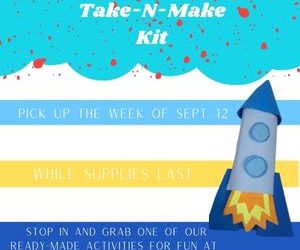 While supplies last we have a Take-N-Make available.  We have a Rocket for children to make.  Enjoy!  We'd love to see what your rockets look like!  Please send a photo to hlibrary@hayward.wislib.org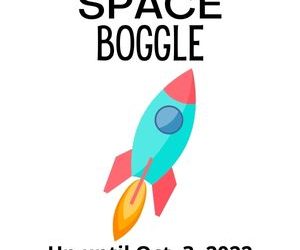 Walk on our Library Trail behind the library and enjoy reading the book "Over and Under the Pond" by Kate Messner with art by Christopher Silas Neal until October 3, 2022! At the end of the walk please let the library know you've read the book by completing a short...
Volunteers are scheduled for two-hour sessions on a weekly, monthly or seasonal basis. Volunteers serve in many ways, sharing their skills with the library. 
Get a Temporary Library Card
Get a temporary library card during the Pandemic. Access the digital library and use the online resources. 

Sherman & Ruth Weiss
Community Library
P.O. Box 917
10788 State Hwy 22/77
Hayward, WI 54843
phone 715-634-2161
fax 715-634-5257
Hours
Monday 10am-5pm
Tuesday 10am-7pm
Wednesday 10am-5pm
Thursday 10am-5pm
Friday 10am-5pm
Saturday 10am-1pm
Curbside pickup is available during library hours.  Call ahead at 715-634-2161.
The library is closed for the following holidays:
New Year's Day
Memorial Day
Independence Day
Labor Day
Thanksgiving
Christmas Eve Day
Christmas Day
December 26
New Year's Eve Day