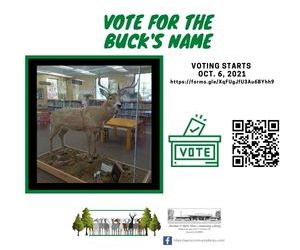 Name the Buck! You sent in names for the "Buck" on display in the children's room. Now let's vote for your favorite name from Oct. 6 through October 19 on the following link (https://forms.gle/XqFUgJfU3Au6BYhh9) to cast your vote. You can also pick up a voting ballot...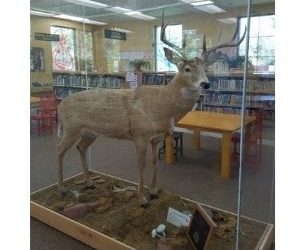 THE BUCK STOPS HERE! The Cable Natural History Museum recently brought this beaut of a buck to the library for a long-term loan. Here is your chance to name him!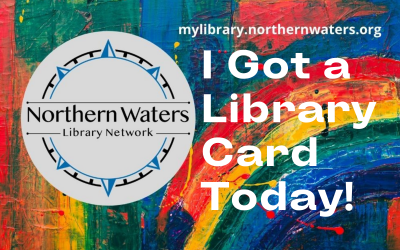 Get a library card and be automatically entered for a $50 Gift Card Drawing. If you have a library card, refer someone to get a library card and be eligible to win a $50 gift card. Just be sure to have the new library card tell us who referred them and you'll be entered in the drawing. Click for more info.
Volunteers are scheduled for two-hour sessions on a weekly, monthly or seasonal basis. Volunteers serve in many ways, sharing their skills with the library. 
Get a Temporary Library Card
Get a temporary library card during the Pandemic. Access the digital library and use the online resources. 

Sherman & Ruth Weiss
Community Library
P.O. Box 917
10788 State Hwy 22/77
Hayward, WI 54843
phone 715-634-2161
fax 715-634-5257
Hours
Monday 10am-5pm
Tuesday 10am-7pm
Wednesday 10am-5pm
Thursday 10am-5pm
Friday 10am-5pm
Curbside daily by appointment.
Call 715-634-2161
The library is closed for the following holidays:
New Year's Day
Memorial Day
Independence Day
Labor Day
Thanksgiving
Christmas Eve Day
Christmas Day
December 26
New Year's Eve Day