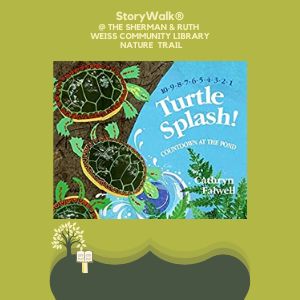 Walk on our Library Trail behind the library and enjoy reading the book "Turtle Splash" by Cathryn Falwell until September 6, 2022!
At the end of the walk please let the library know you've read the book by completing a short survey on Google forms.
The StoryWalk® Project was created by Anne Ferguson of Montpelier, VT and developed in collaboration with the Kellogg-Hubbard Library. StoryWalk® is a registered service mark owned by Ms. Ferguson.