The Day that Changed the World: 9-11-2001
Month-long Exhibit, Events, & Activities at the Library in honor of the 20th Anniversary of 9/11.
 Exhibit, Events, & Activities
The Sherman & Ruth Weiss Community Library will feature an exclusive poster exhibit, special events, and activities during September.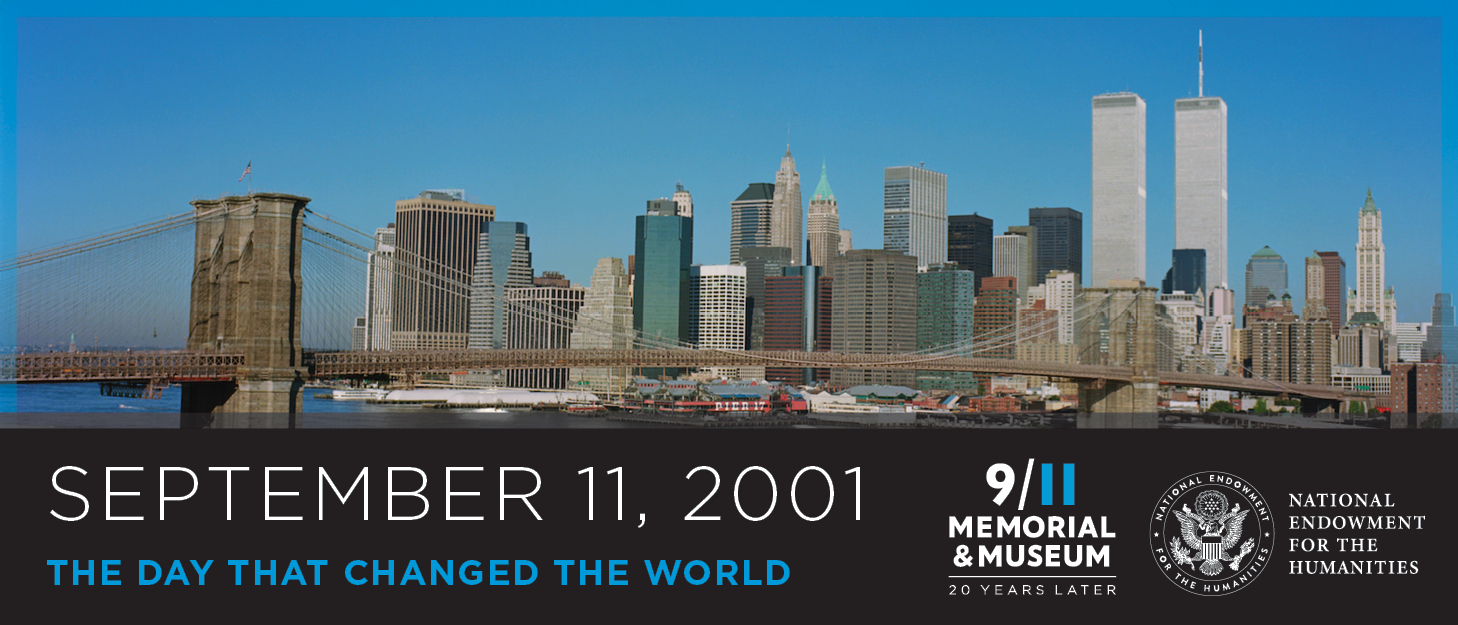 Poster Exhibit
Told across 14 posters, the educational exhibition includes archival photographs and images of artifacts from the 9/11 Memorial & Museum's permanent collection.
It explores the consequences of terrorism on individual lives and communities at the local, national, and international levels, and encourages critical thinking about the legacies of 9/11.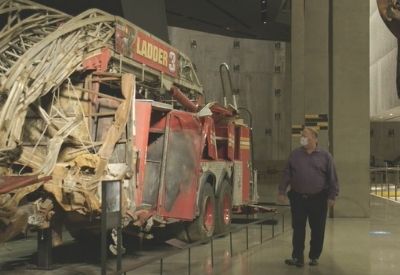 "Anniversary in the Schools" Webinar
September 10th
10:30 am & 1:00 pm
We will have two viewings of the annual "Anniversary in the Schools" webinar (approximately 35 minutes long) in commemoration.
We are requesting that all visitors wear masks at that time due to the size of the room.
~ 911memorial.org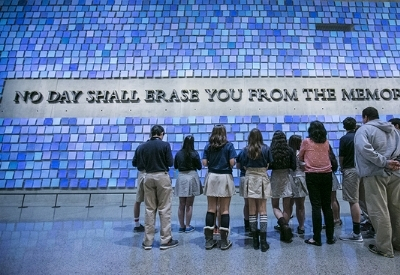 Visit a dedicated viewing booth to watch video clips to understand the events of 9/11, the antecedents of the attacks, and the ongoing repercussions of that day. Along with copies of articles from the Sawyer County Record's issue from Sept. 19, 2001.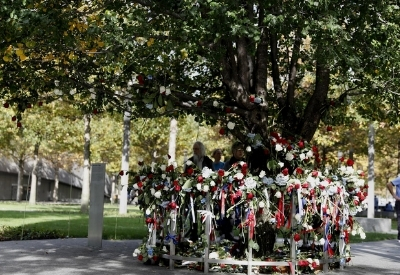 Make a "Survivor Tree Leaf"
Visit the 9/11 exhibit and draw or leave a message of hope on your leaf and post it on the art boards.
Survivor Leaf Instructions & Leaf
"In October 2001, a severely damaged tree was discovered at Ground Zero, with snapped roots and burned and broken branches. The tree was removed from the rubble and placed in the care of the New York City Department of Parks and Recreation."
~ 911memorial.org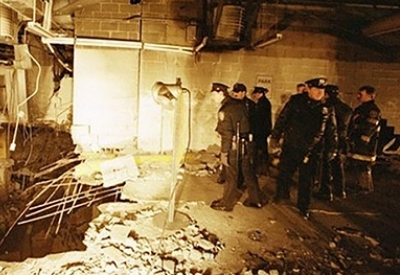 Who was responsible for the 9/11 attacks and why did they attack the United States?
What was the World Trade Center and why was it important?

Sherman & Ruth Weiss
Community Library
P.O. Box 917
10788 State Hwy 22/77
Hayward, WI 54843
phone 715-634-2161
fax 715-634-5257
Hours
Monday 10am-5pm
Tuesday 10am-7pm
Wednesday 10am-5pm
Thursday 10am-5pm
Friday 10am-5pm
Curbside daily by appointment.
Call 715-634-2161
The library is closed for the following holidays:
New Year's Day
Memorial Day
Independence Day
Labor Day
Thanksgiving
Christmas Eve Day
Christmas Day
December 26
New Year's Eve Day