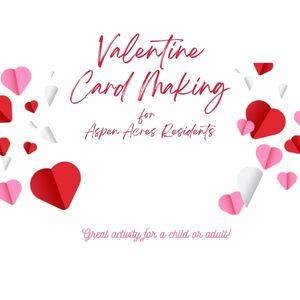 Great project for a child or adult!
Let's put a smile on the faces of some Aspen Acres residents!
Stop by the front desk for supplies and examples to make a Valentine's Day card at the library.
Turn in the completed card at the front desk.
We will deliver them to Aspen Acres on Valentine's Day.