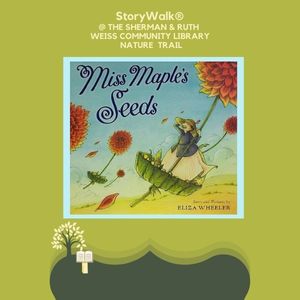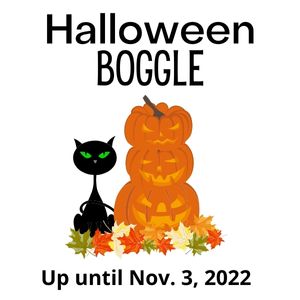 Walk on our Library Trail behind the library and enjoy reading the book "Miss Maple's Seeds" by Eliza Wheeler until October 17, 2022!
At the end of the walk please let the library know you've read the book by completing a short survey on Google forms.
The StoryWalk® Project was created by Anne Ferguson of Montpelier, VT, and developed in collaboration with the Kellogg-Hubbard Library. StoryWalk® is a registered service mark owned by Ms. Ferguson.
Be sure to participate in the new Boggle Board with a Halloween theme. Boggle is a great word game for children and adults. Fill out the form, which is available inside the library or in a "kiosk" by the return bins in front of the library, for a chance to win a small prize when we change out the board the following month. A new board will be up on November 3, 2022.